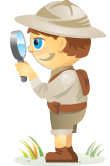 If you heard about a marketing strategy that could substantially lower your marketing expenses and return 600% or more of your investment, would you be interested in learning more about it?
When Social Media Examiner surveyed 1,900 marketers in 2010, half said they wanted to learn more about this strategy.
Of those just starting out in social media marketing, 65% wanted to learn more about it. And 81% of all the marketers surveyed said they would definitely increase their use of this strategy.
No, it's not Facebook, Twitter, LinkedIn or YouTube.
Sure, Facebook, Twitter and LinkedIn were among the top four social media tools among this group of marketers.
But what was first?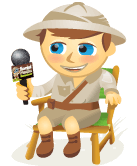 In this video I speak with Richard Jalichandra, the CEO of Technorati. When you hear the name Technorati, you probably think about Technorati.com—the world's largest blog search engine and directory, helping people find blog content and enabling bloggers to be discovered.
But Technorati is also TechnoratiMedia.com—the largest ad network focusing on social media where businesses can purchase ads.
Watch this video as Richard shares:
How bloggers use Twitter and video to promote their blogs
How bloggers can now publish their articles directly on Technorati to reach bigger audiences
The difference between mainstream media content and blogging
And insights into the future of blogging