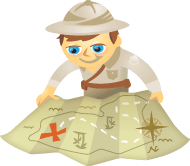 Do you want search engines to find your content easily?
Do you want search results related to your content to stand out?
You can tell search engines exactly what your content is to make it easier for them to index it.
In this article you'll discover the basics and benefits of semantic markup and how it can make your content stand out in search.
What is Semantic Markup?
Semantic markup is a fancy way of saying you can use HTML tags to tell search engines exactly what a specific piece of content is.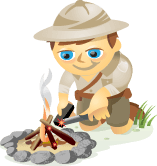 Do you blog?
Are you looking for WordPress plugins to help control how your content looks when it's shared across social media?
In this article, I'll share the best WordPress plugins you can use to make your social shares look great everywhere.
Why WordPress Plugins for Social Sharing?
To get the most mileage out of every social share, you need to optimize a few key elements of your content so it looks great on every social network, including search results.
While many websites have to rely on adding rich snippets to the HTML, WordPress users have almost unlimited options when it comes to easy-to-use plugins for social media optimization.
Keep reading to take your blog to the next level:
#1: Implement Twitter Cards for Rich Media Tweets From Your Website
Whenever someone shares content from your website on Twitter, you hope for at least two outcomes: 1) You want their tweet to bring other Twitter users back to your content and 2) you want your username added as the publisher and/or author.
Unfortunately, a lot of the tweets you get for your content can look like this.
How A Regular Web Marketer Got A #Google Link Penalty Removed http://t.co/QSmso36msd

— Azam Corry (@AzamCorry) January 28, 2014