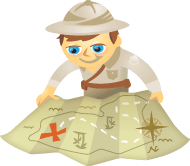 Looking to build your customer base and keep people coming back for more?
The answer is to reward your customers.Want to know how? Keep reading…
Why Rewards?
It's easy to see that social media and other digital technologies are making a huge difference in the way brands interact with customers and how customers perceive a brand's image.
With so many new business owners testing the waters of social media, it can be easy to forget what our focus should be. Just like any business situation, the customer should be our first priority, always.
Social media is another great way to drive traffic to your website, people into your stores, and ultimately, money into your bank account. One of the best ways to grow your customer base is to reward them.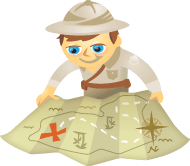 Are you considering building an online community? In order to build a strong community, there are a few key factors every business should take into consideration.
This article will assist you in gathering the building blocks for a strong online community.
#1: Know Your Audience
Every business should begin its focus on its audience, the customers. No online community can exist without a firm foundation and if your online community is to truly succeed, you need to know the demographics of your target audience.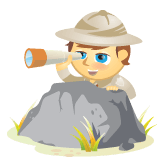 Washington Redskins fans are some of the most devoted when it comes to supporting their team, donning full Native American headdresses, painted faces and hog noses.
These loyal fans now have an arguably easier way of showing their support—and connecting with each other—through Foursquare.
In a pilot for the 2010 football season, the NFL team rolled out Foursquare as a way to reward fans for attending home games or rallies during out-of-town games.
The results beat expectations. By December, Redskins fans had logged more than 20,000 check-ins at the home stadium FedExField and tens of thousands more at venues across the D.C. metro area.