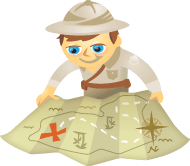 Do you use Facebook to promote sales for your business?
Are you looking for ways to increase revenue with Facebook?
In this article, you'll discover six ways to use graphics on Facebook and how other ecommerce brands are using them to boost online sales.
Why Images?
According to Lab42, the number-one reason people like a Facebook page is to receive a discount or other promotion.
If you want to drive online sales for your business, images and graphics that feature discounts and promotions are an engaging way to give your Facebook fans what they want.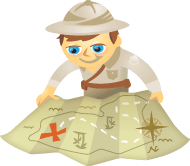 Are you using social media to keep your existing customers happy?
Do you want to figure out how to drive revenue from existing customers through the social channel?
This post will give you 5 tips to gain more revenue from your existing customers using social media.
Why Focus on Existing Customers?
For many companies, connecting with their existing customers is a natural fit for social media. These companies are seeing conversations about their brands, their competitors and their industry that provide them with an opportunity to engage others in dialogue.
There are two types of strategies that revolve around existing customers on the social media channel. The first is to offer customer service help through the social channel. We've seen excellent examples of this with Comcast and Boingo, which have successfully addressed customer concerns through social media.