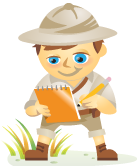 "You want me to use Twitter to market my business?" I hear you asking. "How do I generate leads and promote my business by telling my friends what I had for lunch?"
Yes, many people just use Twitter to share their day with their friends. Friends who may live 2,000 miles away.
And some people use it to broadcast a breaking news story as it happens. Like the time a plane crash-landed in the Hudson River. A man in a nearby boat with an iPhone got the "scoop" on that story before the news media reported it.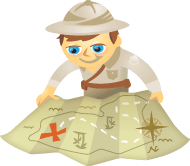 Let's be honest, you don't just want your voice to be added to the conversation; you want your voice to be heard, repeated, and valued—and your message to be influential.  Ultimately, you're after influence.
So what better way to understand social media than by looking at the fundamental principles of influence as taught by Dr. Robert Cialdini, professor of psychology and marketing at Arizona State University? In his seminal book, Influence, Cialdini covers six "weapons of influence"  that are hardwired into our social and cognitive minds.  In other words, we can't help but behave in accordance with these laws of social interaction.
Does this sound like something useful to keep in mind during your social media engagements?  Well, let's take a look six powerful persuasion techniques: