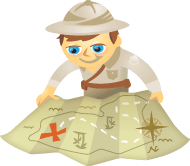 Are you wondering why your social media efforts aren't working?
Social media success sometimes appears arbitrary.
Perhaps you've wondered, "Why does company X generate leads and business from their social activity while my company wastes resources on blogs that don't get read and tweets that go unanswered?"
Social media is so new, sometimes the path to success is unclear and it's easy to lose your way.
If you want to demystify the experience and improve your ROI (return on investment), you need to make sure that your marketing and campaigns include these four essential components: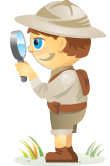 Could "ethical" bribery be setting your business up for failure?
If your company's social media interactions revolve around advance announcements of sales, special offers and insider-only promo codes – to the point where receiving these things is the primary motivation for your fans and followers – then you're essentially bribing customers to stay.
In this case, social media merely provides a pleasant, whitewashed cover for the bribery.
Thus, the very activities you're hoping will improve your relationship with customers might well be actually hurting your reputation with them, making those customers less likely to pay your full price without balking.
This article will reveal four ways to build customer loyalty without bribery.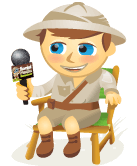 In this video I interview Chris Garrett, co-author of the book ProBlogger. Here Chris provides great advice to helps businesses achieve value with social media.
Chris shares the best way to approach Twitter and how to avoid the biggest mistakes people make. He also highlights the importance of attraction, retention and conversion for your business blog.  Be sure to read the other takeaways listed below.