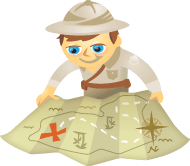 Let's face it, LinkedIn is a very underutilized social media network. Most people believe that it's too hard to make connections, and therefore use it more as a résumé site. There is so much more potential with this professional social media network.
How many of us have created a LinkedIn account and left it dormant for months?
It was my goal recently to attend more LinkedIn webinars and teleseminars to learn more about this mysterious network. I have often thought to myself, "I'm a professional. Why am I not utilizing this site?" I've even heard LinkedIn referred to as the "red-headed stepchild" of social media.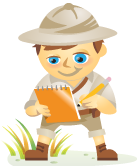 Did you join LinkedIn because someone you know invited you and you didn't want to hurt his or her feelings, but now you're wondering why you did it?
Guess what? If you wrinkle your nose in disgust when someone mentions "social media," LinkedIn is for you!
Because LinkedIn is not like MySpace and Facebook. It's not where teenagers post pictures of their high school prom or their latest beach party.
LinkedIn was built for professionals who want to use their existing and future social networks to build a career. And for companies that want to find qualified employees. And for job-hunters.