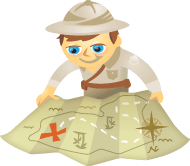 Are you managing your online reputation?
Reputation can affect purchase decisions and influence the growth or decline of a business.
Many businesses are using social media to develop online reputations, manage and respond during a crisis and monitor the conversation to prevent future crises.
Try searching your company and product names to make an assessment of your online reputation. What do you see in the top 10 search results?
What follows are three tips to help you manage your reputation with social media.
#1: Establish Your Online Reputation
When someone Googles your brand name, your business should be sitting right there on the first page waiting for the user. And yourbrandname.com shouldn't be the only branded search result.
Twitter, Facebook, LinkedIn and other social brand pages should assist in owning the first search engine results page. Especially if you have a common name, owning your brand name search queries is important for users to find the right information.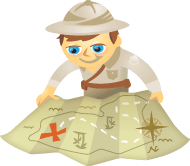 Social media isn't something that we're born to do. Yes, we're social creatures by nature, but let's face it… you were plenty busy before Twitter, Facebook, and LinkedIn came along.
The truth is, most marketers simply don't have the time to use all of these tools on a daily basis.
So the trick is to create and maintain a social media presence in as little time as possible, while remaining effective and worthwhile.
Here are three tips to manage your social media presence in as little as 10 minutes per day.