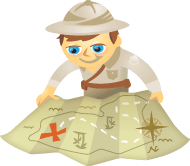 Are you on LinkedIn?  Did you setup an account there years ago but rarely leverage your contacts?  Perhaps you're a LinkedIn regular, but you want to take your your efforts to the next level?
This article will reveal five ways you can build meaningful relationships on LinkedIn that will lead to business opportunities.
Is LinkedIn Not Working For You?
Up to this point, you've probably focused on building up your connections to grow your online influence and visibility. However, the greater challenge lies in actually going deeper with those connections that you've made online. If you're simply connected to someone but have no further dialogue, what have you really accomplished?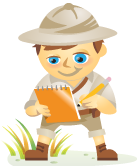 I recently interviewed Brian Solis, author of the new book, Engage: The Complete Guide for Brands and Businesses to Build, Cultivate and Measure Success in the New Web. He is also coauthor of the book, Putting the Public Back in Public Relations.
During this interview, you'll gain some great social media insight, discover some key mistakes businesses make, and learn which corporations are excelling with social media.
Mike: In your book, you made the following statement: "We are forever students of new media. We should never strive to master something that evolves much faster than our ability to grasp its lessons."
Can you elaborate on what you meant?