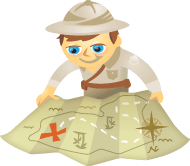 If you're reading this, you likely understand the importance of good content. You know the formula: valuable content = influence = social reach = traffic = more reach… and so on. But do you know the secret to great content?
As marketers, we often look for the next big tool to differentiate ourselves. But did you know the most powerful content-creative tool was invented long before social media? It doesn't involve keeping a Kodak Zi8 in your pocket, either. And you don't need a fancy new Twitter strategy or some snazzy FBML.
The most powerful content tool is also the oldest. It's the tool that brought us some of the most compelling moments in history—from fallen leaders to pop-culture confessions. It's the tool that made Oprah arguably one of the most powerful brands on the planet. And the same one that Barbara Walters used to reach the most influential people of our time.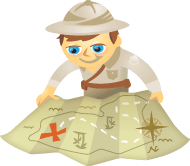 One of the hallmarks of social media is content:  creating it, sharing it and engaging with it.
The best content in social media inspires, informs, educates or entertains (and if you're really lucky, it does all four!).  But how do you create content that goes viral?
What follows are seven strategies you can employ to help your content succeed.
The idea for this post came from Jay Baer's excellent article on creating reusable social media content, which defined how companies can generate more value by repurposing existing content.