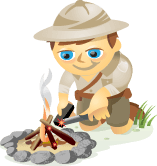 Do you know what people are saying about you?
Are you checking your company's social mentions daily?
Finding and addressing negative reviews and comments can be a challenge.
In this article I'll share five tools that help you monitor what people are saying about your company, products and staff.
Why Monitor Your Online Reputation?
It takes time, effort and an elaborate strategy to build a solid company reputation, but everything you've worked to build can be undone in just a few hours.
Negativity spreads like wildfire, especially in an environment that's open 24/7. Any online content, positive or negative, impacts how people view your business.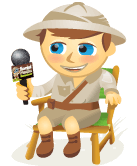 In this video I interview Shashi Bellamkonda, social media swami at Network Solutions.
Shashi shares how Twitter became a core component of Network Solutions' social media strategy.
You'll learn how Network Solutions uses Twitter to monitor and improve their reputation. And Shashi also shares some valuable tips for you to monitor your brand's reputation online.
Be sure to check out the takeaways below after you watch the video.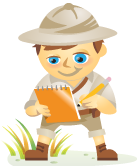 "You want me to use Twitter to market my business?" I hear you asking. "How do I generate leads and promote my business by telling my friends what I had for lunch?"
Yes, many people just use Twitter to share their day with their friends. Friends who may live 2,000 miles away.
And some people use it to broadcast a breaking news story as it happens. Like the time a plane crash-landed in the Hudson River. A man in a nearby boat with an iPhone got the "scoop" on that story before the news media reported it.