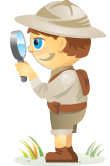 Could "ethical" bribery be setting your business up for failure?
If your company's social media interactions revolve around advance announcements of sales, special offers and insider-only promo codes – to the point where receiving these things is the primary motivation for your fans and followers – then you're essentially bribing customers to stay.
In this case, social media merely provides a pleasant, whitewashed cover for the bribery.
Thus, the very activities you're hoping will improve your relationship with customers might well be actually hurting your reputation with them, making those customers less likely to pay your full price without balking.
This article will reveal four ways to build customer loyalty without bribery.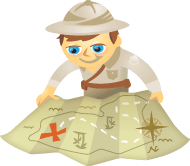 Social media has many uses—from making contacts to performing customer service—but driving quality traffic to your site is Twitter's secret weapon.  The big question is this: How can we get more of that lovely attention we crave?
As my recent poll shows, generating incoming traffic is the number-one need that people have right now, and for good reason. Traffic translates into:
Attention, engagement, conversation and recognition
Spreading your message far and wide
Prospects and subscriber opt-ins
Customers, increased sales and leads
Media and interviews, which lead to more attention
… and last but not least, an ego boost.
In a previous article here I mentioned the many benefits of Twitter for your business. Now here are seven key points you need to know if you want to get more targeted traffic from Twitter: