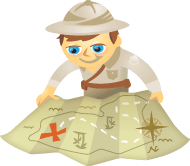 We call this crazy thing we're all addicted to social media for a reason: it's about people. It's about developing relationships.
So, if you use social media to connect with your customers (or fans, or followers, or tribe…), authenticity is a must.
Keep reading to discover five tips to make your company more "human."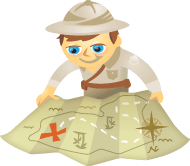 As much as we (rightly) praise Google for having transformed our lives for the better, sometimes we all want answers that go beyond the right search query.  Sometimes we want to reach out to someONE rather than someTHING.
But engaging in a conversation requires trust.  And just as no newsletter sign-up form or invitation should be without trust-building assurances and privacy statements, no social media invitation or landing page should be without its own persuasive and trust-building cues.
While looking at Adam Cohen's recent rundown of social media landing pages (think landing pages that convey social media options for customers), I was struck by some observations.  Consider these four cues to incorporate into your social media landing page and campaign designs: