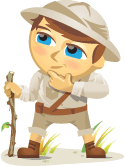 Nobody can pump up a new product launch quite like Apple. Take a semi-rabid fan base, a celebrity CEO and products that just sparkle, and you have all the makings of something big.
In its first month alone, the iPad had already racked up a million units sold. There's so much online chatter about it, as of this writing a Google search on the name alone generates 107 million search results. The hype and the sales are soaring.
But what does this mean for social media and the way people use the Internet? Are there just a million new Apple toy owners out there or is this the beginning of a broader, more meaningful shift?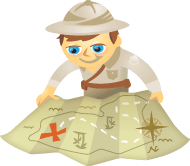 Early efforts in social media marketing have created a tremendous amount of buzz and interest, but surprisingly few case studies focus on monetization.
A recent study by Ketchum and Nielsen shows the number-one activity of social media users (online or offline) is reading blogs – even above TV!
So it's clear that social media is here to stay, and accountable programs must be created to deliver performance and ROI. Here are 3 steps to help you get started:
#1: Define Key Performance Indicators (KPIs) and Measure Against Them
In order to hold any marketing channel accountable, there first must be a framework of metrics that can be tracked, compared to a benchmark (industry or prior program performance) and analyzed over time.  Social channels are no different.  When looking to assign accountability to social programs, the first step is to define KPIs and measure against them.  The three key components to track are: