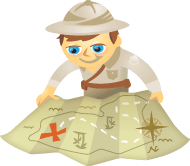 Are you tapping the social media data stream? Inside that river of data lives great insight that can give your business an edge.
Social media allows you to match data generated by social interactions with individual's preferences and general interests. This creates useful profiles that give marketers insight into how to tailor future offers and products to their customer base.
In this article I'll show you five ways to use the data generated by your social network profiles—and those of your competitors—to expand your reach and sales.
#1: Listening Data
Nearly every social media plan tells you to begin by "listening," but what are you listening for? Monitoring news related to your local business environment and industry can give you a sense of the conversation around your products or services, but social listening allows you to expand this information and make it more relevant.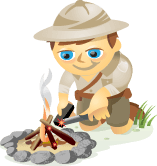 Have you been wondering what's so great about HootSuite's new freemium model? Are you wondering if it's worth the investment? Are you upset about having to pay for something that used to be free?
HootSuite just announced that they've passed their millionth user at the end of November, so it's time to take a deep dive to see what HootSuite is doing and how it's going to impact the social media space. Here's a review of the latest and greatest with HootSuite's new freemium service model.
Last fall, HootSuite announced that they were changing their business model to offer new "premium" services for business customers. All HootSuite users received a message asking them to choose a plan when they attempted to log in for the first time after the change.