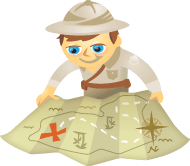 Are you using video to connect with customers and prospects?  Videos will enhance client communication and collaboration, and help support and drive new business.
In this post we'll cover 26 ways you can engage and interact with your customers by using video in several different forms.
Like its predecessors in the five A-Z guides published here on Social Media Examiner—Twitter, Facebook, LinkedIn, blogs and Lead Generation—we'll cover a lot of territory and introduce solutions to give you ideas about where you may want to spend time exploring video options for your business.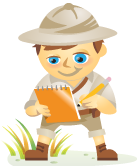 Three 30-something guys are surfing The Long Tail and demolishing the boundaries of traditional television broadcasting along the way.
Adam Quirk, Erik Nelson, and Aaron Valdez are the sole employees of Wreck & Salvage LLC. In addition to making customized videos for clients, they create a monthly, hour-long online video show called Tricorn.
But you won't find them out on the town, shooting original videos of breaking news stories. They do that occasionally, but they are primarily "remixers" who take snips of existing videos and splice them together to create a mashup. And they broadcast many of these mashups on their show, streamed live on Livestream.