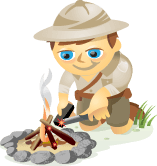 Call me biased, but blogs are changing everything and WordPress is leading the charge.  Millions of blogs have sprung up over the last few years and transformed the publishing world.
This represents a big opportunity for your business.
A Little Context
In the early days of the Internet, websites were static creatures. Once a site was published, that's pretty much how it stayed. Websites were built by programmers and even minor changes required contacting the designer or a specialized web manager.
Then came the blog.
Blogging turned the once-boring website into an ever-changing, dynamic creature. With the advent of the blog came blogging software and the ability to quickly publish content.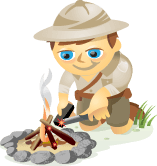 Posterous is a social media platform where it's very easy to post just about anything—photos, videos and words.  You can set up your account and publish content simply by sending an email. Yes it's that simple!
Posterous is known as the most "social" networking place of social media. It's also the ideal solution for sharing content that's too long for a tweet and too short for a blog post.
There are many different reasons and motivations to create a free Posterous account. Let's have a look at the 7 most common reasons for businesses to use Posterous.