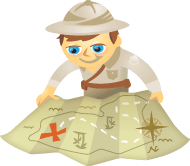 Is Google+ part of your marketing strategy?
Are you looking for creative ways to run contests and giveaways on Google+?
Although there are restrictions on using Google+ for contests, there are ways for you to promote your contests successfully on Google+.
Interestingly, most brands and businesses on Google+ aren't taking advantage of this opportunity, and they're missing out.
In this article, you'll discover how three brands leverage Google+ as a core component of their social contest strategy and the keys to their success.
Google+ Contest Rules
Running contests, giveaways, promotional offers, etc., has become a staple part of online strategy for business owners and marketers.
They're used to stimulate engagement, build community, encourage user-generated content, create a unique experience and increase brand awareness.
First let's look at the rules.
Unfortunately, the Google+ platform has specific restrictions when it comes to hosting contests. In fact, Google+'s Contests and Promotions Policy clearly states:
"You may not run contests, sweepstakes, or other such promotions ("Promotion") directly on Google+ or in a manner that requires use of G+ features or functionality."
For many people, that's a show-stopper right there.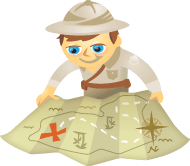 Do you want more leads?
Have you looked into SlideShare?
This article will give you 10 tips to maximize your leads with SlideShare.
Why SlideShare?
The rise of visual content marketing is forcing marketers everywhere to re-evaluate their overall strategy.
No longer can a marketing professional rely solely on white papers and blog posts to get their message to prospective buyers and customers.
It's now vital to include a visual element across all marketing campaigns.
SlideShare is an essential part of any successful content marketing strategy for many businesses. It's much more than just a place to upload your webinar slides, it's a powerful social community with a reported 60 million monthly visitors.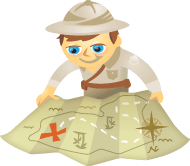 Looking to increase your Facebook page engagement?
Wondering why some pages have very high engagement and others nearly none?
In this post I'll share five tips you can put to work right away.
About Facebook Engagement
What is it that makes some Facebook fan pages wildly successful with constant high engagement rates where the fans and their friends eat up the content like there's no tomorrow… while other pages sit there dormant with hardly any activity, yet they produce great content, too?
Making Facebook work for your business can often take a bit of trial and error… and time.
You need to have patience and be willing to invest your own time and/or invest in a team to help you. You might refer to my post Facebook 101 for Business: Your Complete Guide and scroll to the section on Recommended Six-step Approach to Building Your Facebook Page for a refresher.