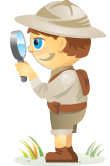 Do you use paid social media ads such as Facebook ads or promoted tweets?
Would you like to know how other marketers are using paid social media?
A recent survey (by Vizu, a Nielsen company) analyzed the opinions of digital marketers' use of paid social media marketing.
This article will highlight seven key findings from the research.
#1: 65% of Marketers Increasing Paid Social Media Ad Budgets for 2013
The majority of advertisers surveyed revealed that they plan to increase their paid social media advertising budgets for 2013. As social media use continues to explode among U.S. users, marketers are following closely by investing heavily to stay in front of their customers.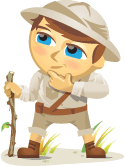 Are you wondering if it makes sense to advertise on your favorite social network? Facebook, Twitter and LinkedIn all have different demographic profiles and use cases that may provide good advertising opportunities.
All three platforms are also developing new and innovative ways to target advertising messages, based on the overwhelming amount of data they possess about their users. Marketers should explore the paid opportunities social networks offer with as much thought and effort as they experiment with the "earned" and "owned" aspects that these networks provide.
Depending on your business objective, one platform will likely prove more useful than others. In this article, I will explore the functionality each provides and how you can integrate the paid activity for maximum impact and return.