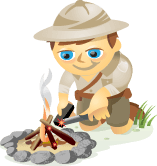 Do you have a free LinkedIn account?
Are you wondering if you should upgrade to a paid account?
LinkedIn is known for providing an amazing connection and networking service, with many of its best and most useful tools available for free.
So why should you consider upgrading to a paid account?
In this article I will share three compelling reasons why you should consider upgrading to a LinkedIn Premium membership.
These three useful features include the Advanced Search, Who's Viewed Your Profile and InMail.
While there are a number of different types of paid LinkedIn accounts you can choose from (LinkedIn Premium, For Recruiters, For Job Seekers, For Sales Professionals), LinkedIn Premium is the most balanced paid account type that will generally suit most business owners and professionals.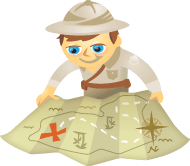 You've likely heard of StumbleUpon. But do you really understand how to use its full power?
StumbleUpon is a social bookmarking and rating site where people can "Stumble" their favorite web pages, write reviews and share their discoveries with their followers.
This network is like Delicious, but with a more enhanced social platform and sharing system.
Why Use StumbleUpon?
StumbleUpon can be a great site to organize your favorite bookmarks, although it isn't quite as advanced as Delicious in organization. You can easily save items by giving them the thumbs-up using the "I like it" buttons on the StumbleUpon toolbars for Firefox or Chrome.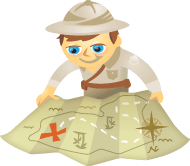 So you've set up your social media empire using Twitter, Facebook, LinkedIn, and you're blogging too.
But how do you make it all work together? You want to reach potential clients and establish your authority online, but what's your plan?
This article delivers five foolproof steps to get you on your way to finding, formulating and distributing content that will get you noticed. Content could include your own blog posts or links to others people's work posted on your social networks.
#1: Find Your Target Audience.
The first step in social media planning is largely the first step in identifying your brand—determine who you are and who your customers are.
What unique aspect of your product or service attracts your target population?