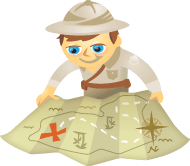 Do you have a LinkedIn content strategy?
Do you want to maximize exposure of your content on LinkedIn?
Reach LinkedIn users with professional, valuable content that stands out, and they're likely a step closer to pursuing a business relationship with you.
In this article, I'll share four ways content on LinkedIn can help you meet strategic goals.
#1: Publish on the LinkedIn Publishing Platform
LinkedIn recently made waves by announcing that all members will have access to the same content creation and sharing tools that had previously been reserved for hand-picked LinkedIn influencers. (The feature is currently rolling out in waves. If you don't have it yet, you will soon!)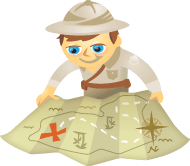 Do you want to learn how to present yourself and your business on LinkedIn?
Are you looking for a resource to guide your LinkedIn marketing efforts?
Whether you're using LinkedIn as an individual or as a brand, here you'll find expert articles to help you develop a LinkedIn marketing plan and find prospects and leads.
Each of these articles will help you understand and master a specific part of the LinkedIn networking platform.
Create a Presence for Yourself
How to Enhance Your LinkedIn Profile With Professional Portfolio: Find out how to add images and embed video and SlideShare presentations to your LinkedIn profile so you can highlight achievements and awards, provide social proof and make links to articles more visually interesting.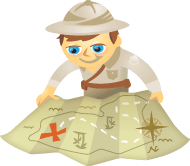 Do you want to enhance the appearance of your LinkedIn profile?
Are you looking for ways to get noticed and attract more business opportunities on LinkedIn?
In this article, you'll discover how to use LinkedIn's Professional Portfolio to make your LinkedIn profile stand out.
What is LinkedIn's Professional Portfolio?
LinkedIn launched Professional Portfolio to showcase your unique professional story using rich visual content.
It doesn't matter whether you're a photographer, a real estate agent, an interior designer or a marketer. By adding an interactive, rich media experience to your profile, you can leverage the power of imagery.