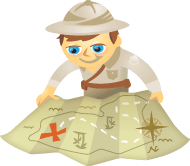 If you have profiles on LinkedIn and Twitter, you may already be aware that these two networks are integrating. In fact, LinkedIn has a specific application called Tweets that can help you keep tabs on the Twitter updates from your LinkedIn connections.
As more professional LinkedIn users create Twitter profiles, I believe this application will become more and more powerful for building influence and visibility with your network connections.
The primary benefits of the LinkedIn Tweets application are:
Follow your LinkedIn connections on Twitter
Post status updates simultaneously to both Twitter and LinkedIn
Monitor and interact with your Twitter streams from within LinkedIn
Create a LinkedIn-specific Twitter list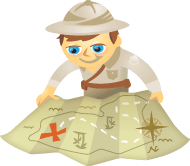 Not using Facebook for business yet? Wondering where to start?  Already on Facebook, but not sure if you've done everything right? Well look no further.  Bookmark this article.  It will be your comprehensive guide to using Facebook.
By the way, you're not alone. There are still many business owners and marketers who don't quite know where to start—they struggle to gain momentum and achieve measurable results from their efforts.
This post is designed to help you understand what Facebook can do for your business and lead you through a step-by-step process for getting started on building a compelling presence and optimizing your Facebook marketing.