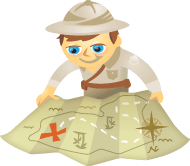 If you've spent some time on LinkedIn, you may realize that the network allows for companies to build dynamic profiles on the site. Did you know that you can discover important information conducting company searches?
What is LinkedIn Company Search?
According to LinkedIn, your professional network isn't just about the people you know, it's also about the companies in your network and how you're connected to them. LinkedIn's new Company Search provides an opportunity to discover connections in your network and filter them by the companies they work for.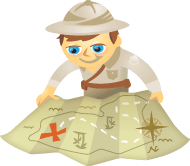 If you have profiles on LinkedIn and Twitter, you may already be aware that these two networks are integrating. In fact, LinkedIn has a specific application called Tweets that can help you keep tabs on the Twitter updates from your LinkedIn connections.
As more professional LinkedIn users create Twitter profiles, I believe this application will become more and more powerful for building influence and visibility with your network connections.
The primary benefits of the LinkedIn Tweets application are:
Follow your LinkedIn connections on Twitter
Post status updates simultaneously to both Twitter and LinkedIn
Monitor and interact with your Twitter streams from within LinkedIn
Create a LinkedIn-specific Twitter list