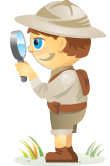 Is your business working with bloggers?
Do you blog?
This article examines new research that shows blogging is here to stay.
Like many social media tools, blogs have seen a steady increase in numbers and influence over the last several years.
Note the growth charted by Invesp. On Dec. 2, 2011, that number was 178,637,835 (according to BlogPulse).
Number of Blogs Grows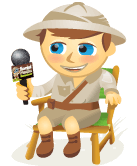 In this video I interview Darren Rowse, founder of the popular blogs Problogger.net and Twitip (a blog dedicated to Twitter).
Darren also authored the best selling book Problogger: Secrets for Blogging Your Way to a Six-Figure Income.
In this video Darren shares why Problogger took off and his great tips on how bloggers should use Twitter.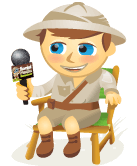 In this video I speak with Richard Jalichandra, the CEO of Technorati. When you hear the name Technorati, you probably think about Technorati.com—the world's largest blog search engine and directory, helping people find blog content and enabling bloggers to be discovered.
But Technorati is also TechnoratiMedia.com—the largest ad network focusing on social media where businesses can purchase ads.
Watch this video as Richard shares:
How bloggers use Twitter and video to promote their blogs
How bloggers can now publish their articles directly on Technorati to reach bigger audiences
The difference between mainstream media content and blogging
And insights into the future of blogging