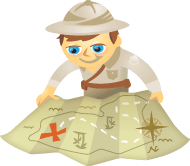 Have you used Pinterest to promote your business-to-business (B2B) company?
Many consumer-facing businesses have had a lot of success promoting themselves with Pinterest.
A recent study by SteelHouse shows that "Pinterest Users Are Nearly Twice as Likely to Purchase Than Facebook Users."
However, many B2B businesses are still wondering how to promote themselves with Pinterest.
Check out how these B2B businesses are using Pinterest. Try to replicate their techniques for your business.
Here are 7 tips for successfully using Pinterest for your B2B business.
#1: Use Infographics
Posting attractive infographics on your blog can be a great way to promote your B2B business on Pinterest. A well-designed infographic with helpful information can get you lots of pins and repins.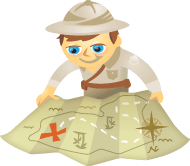 No matter how great your company is at playing the social media game, let's not kid ourselves… The ultimate goal for many businesses is profit, not engagements, retweets or Facebook likes.
The real question is how many people are buying what you're selling?
Unfortunately, getting your blog readers to buy what you're selling, especially if you run an online business, can be difficult.  This article will reveal a proven technique to turn your blog into a sales engine.