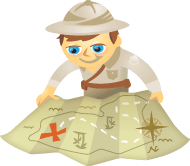 Are you sharing your stories with your fans?
Do you use pictures in your social marketing?
People want pictures in their social channels.
When done right, these pictures become visual stories.
In this article, I'll show you how five brands are using pictures to share their stories and why that's important.
Great Marketers Are Great Storytellers
As a marketer, you know the importance of stories, but do you know how to tell a story with few or no words at all?
"We've now entered a phase in which visual communication is supplanting the written word," says Bob Lisbonne, CEO of Luminate and former SVP of Netscape." Some are now calling it the dawn of the Imagesphere."
Our brains process pictures 60,000 times faster than text. When your brand shares a picture, your fans decide in a split second whether they want to see more.
People upload about 250 million photographs to Facebook every day, and Twitter has become more visual, showing photos and videos right in your feed.
The growth of other image-rich sites like Pinterest has been stratospheric, and apps such as Instagram, Vine and even Snapchat aren't just for teenagers–savvy marketers are using them too.
These channels help you tell stories that create engagement, build communities and ultimately help nurture brand loyalty and long-term relationships with customers.
Below I'll show you how five brands are using visual stories to engage their audiences.
#1: Give Life to Your Products
Stories don't have to be history and they don't have to be long. In fact, quick-moving social platforms encourage using fewer words. Twitter has always limited you to 140 characters, but now you can add a picture or video to your update to reinforce your message.
Whole Foods Market used this picture on Twitter to emphasize how their products fit into customers' lifestyles: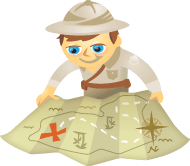 Marketing your online business through social media websites can be a great way to encourage engagement with your brand in a low-pressure setting.
However, getting started with this new type of media can be intimidating for some business owners.
Take a look at the following five examples of ecommerce websites that are succeeding with social media for ideas on how to use social media effectively.
#1: Use Facebook Apps Strategically to Guide Users
As social media expert Amy Porterfield mentioned in her recent "How to Use Facebook Apps to Improve Fan Engagement," article on Social Media Examiner:
Since page admins can no longer designate a default landing tab (also referred to as the "default welcome tab"), businesses need to get more creative and use custom apps to direct Facebook page visitors to take action.
One example of an ecommerce website that's taking this principle to the next level is ShoeDazzle, the discount footwear retailer, with its custom Style Profile app.
Once Facebook visitors grant access to the app, they're able to complete the quiz to find their ideal style matches and are then redirected to specific purchase pages on the ShoeDazzle website, encouraging purchase decisions and eliminating the "tire kicking" that can occur with social media visitors.