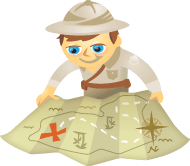 Not using Facebook for business yet? Wondering where to start?  Already on Facebook, but not sure if you've done everything right? Well look no further.  Bookmark this article.  It will be your comprehensive guide to using Facebook.
By the way, you're not alone. There are still many business owners and marketers who don't quite know where to start—they struggle to gain momentum and achieve measurable results from their efforts.
This post is designed to help you understand what Facebook can do for your business and lead you through a step-by-step process for getting started on building a compelling presence and optimizing your Facebook marketing.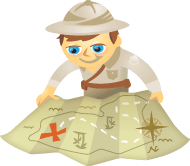 Did you know that Facebook automatically lets anybody see every video, picture, and status update you've ever posted?
Whether you're using Facebook for business or personal reasons, the good news is that new privacy settings enable you to change exactly who sees what within Facebook.  And those changes impact every prior post you've ever made.
New Facebook Privacy Updates
Public outcry over Facebook's complicated privacy settings hit a peak in the spring of 2010.  See this AP video below: