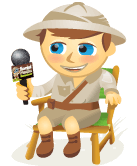 In this video I interview Chris Brogan, author of the book Trust Agents (you can also check out his blog: chrisbrogan.com). Chris shares his advice to businesses starting with social media. The first 2 steps are listening and establishing a presence.
The pace is fast and this video is full of useful information. Be sure to read the list of takeaways below.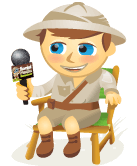 In this interview I talk with Scott Monty—head of social media for Ford Motor Company—and the man in charge of Ford's social media presence and initiatives like TheFordStory.com.
When you think of Ford, you might think "old American car company." However, under the direction of Scott Monty, Ford has become one of the leading big businesses in America using social media to connect directly with consumers. And it certainly seems that Ford is on the right track to success, recently reporting 1 billion dollars in profit!
In this video, you'll learn how Ford uses TweetUps to help Ford executives connect with customers across America and how Ford is humanizing its brand. Scott also provides advice to other businesses that are looking to capitalize on social media. Scott also has a little fun, as you'll see…
VIEW VIDEO HERE NOW: