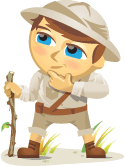 How will social media impact businesses in 2012?
We sought expert opinions from a wide range of pros you're likely familiar with.
We are grateful for the dozens of social media professionals who have written over 600 articles for us since we started Social Media Examiner in October 2009.
To give you a glimpse of what we can expect in the next 12 months, we decided to tap their knowledge and expertise. Here are their predictions of where social media is headed in the next 12 months.
#1: Businesses consolidate social media activities
As the social media landscape becomes more crowded in 2012, businesses will pick their battles and dig in. What used to be simply Facebook and Twitter is now Google+, LinkedIn, Facebook and Twitter (and who knows what's next). On top of this, you have many specialty networks like Foursquare, Yelp and Instagram.
The old mantra of "be everywhere" will quickly be replaced with "be where it matters to our business."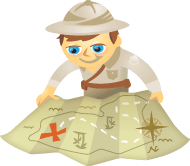 If you're reading this, you likely understand the importance of good content. You know the formula: valuable content = influence = social reach = traffic = more reach… and so on. But do you know the secret to great content?
As marketers, we often look for the next big tool to differentiate ourselves. But did you know the most powerful content-creative tool was invented long before social media? It doesn't involve keeping a Kodak Zi8 in your pocket, either. And you don't need a fancy new Twitter strategy or some snazzy FBML.
The most powerful content tool is also the oldest. It's the tool that brought us some of the most compelling moments in history—from fallen leaders to pop-culture confessions. It's the tool that made Oprah arguably one of the most powerful brands on the planet. And the same one that Barbara Walters used to reach the most influential people of our time.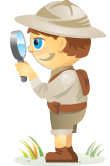 With 2010 fast approaching, there's lots of talk about the social media predictions for the coming year. Although we don't have a crystal ball here at SocialMediaExaminer.com, we do have recent social media studies to support some very likely trends.
David Armano recently published his social media predictions for 2010 on the Harvard Business Blog.  Here's a detailed analysis on whether his predictions will likely come true.