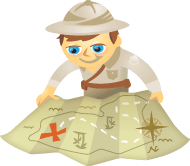 Are you using video effectively to market your business?
Want to discover the best kinds of videos to make and the best times to present them?
Different types of video should be used at different times to help your audience connect with your products and services. A new prospect has much different needs than an established customer.
In this article I'll share seven ways to use the right type of video at the right time to increase traffic and conversions throughout the sales cycle.

Listen now: Play in new window | Download | Embed
Subscribe: iTunes | Android | RSS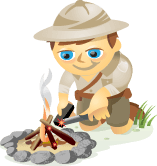 Are you looking for ways to enhance your social media marketing?
Do you want new tools to simplify your job?
We asked a group of social media pros for the hottest social media tools they use today.
Check them out to see if these social media tools are a good fit for you!
#1: RivalIQ
Figuring out precisely what works in social media is a tricky (yet entirely necessary) proposition.
I'm always seeking to improve clicks, shares and social media engagement on my own content as well as our Convince and Convert clients' content.
Recently, I started using RivalIQ to get at what's working in social, and this easy-to-use, reasonably priced analysis platform produces a steady stream of insights while saving me a ton of time.
Here, I set up a collection of consumer products companies (RivalIQ calls them a "landscape") for a strategic plan we're building. With just a click or two, I can find the top 50 Facebook posts (by engagement rate or total engagement behaviors) among these companies over the past 7, 14, 30 or 90 days.