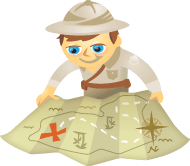 Perhaps you have a Facebook Fan Page and even some fans.  But now what?  How can you encourage your fans to act and interact?
In my prior post I covered the various sources and types of content you can post on your Facebook fan page. I also talked about the importance of consistent updates.
However, just like the "Field of Dreams" – if you build a fantastic fan page with plenty of quality content, will they come and will they stay?
They will come and they will stay if you give your fans good reason to engage.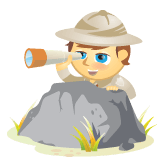 I know you frequent blogs to keep up with the ever-changing world of social media. I'm looking for your nomination for the Top 10 Social Media Blogs. The winners will be promoted in our 25,000 reader sister publication, the WhitePaperSource Newsletter, and announced here.
How to Nominate
Please make a single nomination by replying to this message and include why you like the blog (only your first one counts). Be sure to include a link to the blog. To make the cut, a blog must be nominated more than once.  Make your nomination by 12/31/2009.
The Judges: Our judges include Scott Monty (Ford), Ann Handley (MarketingProfs) and David Meerman Scott (author New Rules of Marketing and PR).