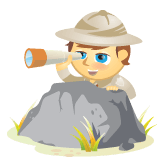 Looking for proven ways to improve your social media marketing?
Wondering what resources you should read to boost your social efforts?
We've compiled a list of our top ten articles from the recent past, each focused on a different social network.
You'll discover proven techniques to get your marketing on the fast-track to success.
Why a Top 10 List?
Nearly five years ago Social Media Examiner® launched to help business owners learn how to best use social media, blogs and podcasts to connect with customers, drive traffic, generate awareness and increase sales.
To celebrate, we've rounded up some of the most popular posts.
And if you're curious, we published our very first article, Top 10 Easy Steps to Starting a Business Blog by Denise Wakeman, on October 12, 2009.
Here's our list: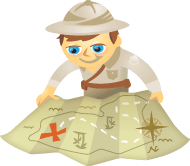 There's an obvious catch-22 in social media marketing. In order to grow your audience, you need good content. Good content takes time – to research, write, and promote.
But, without an audience, you can't justify spending the time. You're trapped. That is, unless you can short the circuit, and get great content without spending tons of time.
That's where content curation gives you an edge.  This article will explain the benefits of content curation and review some excellent tools.