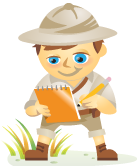 I recently interviewed Brian Solis, author of the new book, Engage: The Complete Guide for Brands and Businesses to Build, Cultivate and Measure Success in the New Web. He is also coauthor of the book, Putting the Public Back in Public Relations.
During this interview, you'll gain some great social media insight, discover some key mistakes businesses make, and learn which corporations are excelling with social media.
Mike: In your book, you made the following statement: "We are forever students of new media. We should never strive to master something that evolves much faster than our ability to grasp its lessons."
Can you elaborate on what you meant?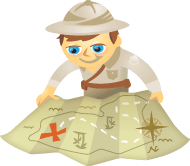 Blogs are the most powerful marketing tool you can use to attract leads and new customers, as well as increase visibility in your marketplace.
But what makes one blog successful and another mediocre? The majority of "so-so" blogs lack one or more of four important elements…  In this article I will introduce the CODA system and how it can driven traffic and engagement with your readers.
Some bloggers may be writing well, posting relevant and valuable content on a regular basis, but they aren't encouraging reader interaction. Or they might have built a blog whose purpose isn't evident.