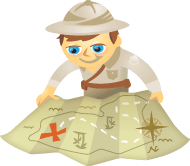 Are you using videos to market your business? Are you wondering how to get started?
Do you need some ideas to improve your videos?
We asked our writers to share their best tips on how to make video marketing easy for you.
How to Get Started Creating Videos
#1: Try video now
My biggest tip is to try video out, see if it works for you. I resisted video for so long due to my shyness, but when I did put some videos out there my audience reacted so warmly (and forgiving of my goofs) that I wish I had tried sooner.
You don't need professional gear, expert editing skills and software, and you don't need a fancy script. You don't even need to be super-confident in front of the camera.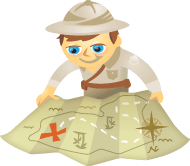 Have you thought about podcasting? Does the idea of having your own Internet radio show sound exciting?
Podcasting has taken on new steam in recent years. Many individuals, from well-known celebrities to people like you and I have had achieved great success with podcasting.
This article will show you precisely what you need to know.
Is There Money in Podcasting?
According to Wikipedia, "A podcast (or non-streamed webcast) is a series of digital media files (either audio or video) that are released episodically and often downloaded through web syndication."
When it first started, podcasting was probably ahead of its time. Though it arrived on the scene years ago, there was a time when people thought that the format was dead. My, how things have changed.