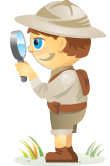 Do you know where your customers and prospects spend time online?
Marketers have long relied on market research to determine where to spend their advertising dollars on television, radio and print advertisements.
In the last few years, research organizations have begun providing intelligence on how consumers behave on social networks.
The following article is based on new social media research studies.
These findings will help you better strategize your company's social efforts to match your customers' behaviors.
#1: Know Where Your Customers Spend Their Time
Three recent research studies show active Internet users spend anywhere from 16% to nearly 25% of their online time on social networks.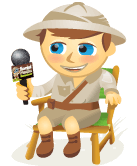 In this video I interview Cliff Ravenscraft, podcast producer and founder of Podcast Answer Man.
Cliff explains why businesses need to consider getting into podcasting and the opportunities podcasting offers.  He tells you how to share your expertise on podcasts to bring in more business.
Be sure to check out the takeaways below after you watch the video.