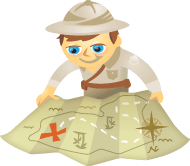 Are you using videos to market your business? Are you wondering how to get started?
Do you need some ideas to improve your videos?
We asked our writers to share their best tips on how to make video marketing easy for you.
How to Get Started Creating Videos
#1: Try video now
My biggest tip is to try video out, see if it works for you. I resisted video for so long due to my shyness, but when I did put some videos out there my audience reacted so warmly (and forgiving of my goofs) that I wish I had tried sooner.
You don't need professional gear, expert editing skills and software, and you don't need a fancy script. You don't even need to be super-confident in front of the camera.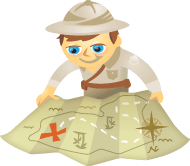 How many ways are you leveraging your blog posts?
Most people write a post and that's the end of it. You're probably syndicating your blog feed to the usual places: Facebook, Twitter and LinkedIn, at the very least. And that's a good thing.
Yet there are many other ways to get more mileage out of your content.
As discussed in one of my prior articles, content syndication is just one part of the equation.  But to really get the most leverage from your blog, think about how many ways you can repurpose the content (and then syndicate the new formats to all the usual sites).