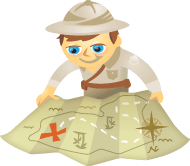 Do you use Pinterest for your business?
Are you ready to take your Pinterest marketing to the next level?
Most companies open a Pinterest account, pin their content and repin other people's material.
While that's a great place to start, it's the bare minimum.
In this article I'll share five techniques to improve your Pinterest marketing.
#1: Approach Pinterest Like a Search Engine
When creating any content, if you approach it with an SEO mindset, you're already a step ahead of the rest. Even though Pinterest is a visual platform, text plays a very important role.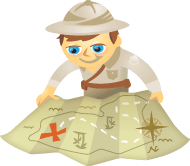 Are you looking for tips on how to use Pinterest strategically?
Is your business benefiting from Pinterest?
Pinterest is an effective tool for businesses of all sizes and sectors.
From B2B to B2C, there are a number of goals you can pursue—from driving web and foot traffic to increasing visibility with influencers and consumers.
In this article, you'll find 26 tips, an A-Z guide for making Pinterest work for your business.
#1: Add an On Hover Pin It Button to Your Images
To drive referral traffic from Pinterest, your blog images have to make it to Pinterest.
The on hover Pin It button appears over images on your blog when a user mouses over them.
In the image below, you can see the on hover Pin It button on Social Media Examiner.