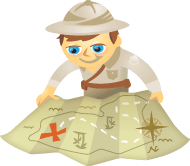 Are you looking for a way to fit in on Pinterest?
Do you know how to use Pinterest as a marketing tool?
Pinterest is built around beautiful pictures and that can be a problem for some companies.
If you don't think your business is Pinterest-friendly, it's time to reconsider.
In this article you'll discover three Pinterest marketing tactics you can use to entice followers to click through, no matter what your industry or niche.
#1: Highlight Your Strengths
The challenge on Pinterest is to be as irresistible as possible. No matter what your end game is, you're not going to get there without original content that stands out in a pinner's feed. How do you do that if your company or product doesn't really fit with the colorful, visual nature of Pinterest?
Realizing that pictures are not their strength, The Wall Street Journal has gained a Pinterest following by posting noteworthy quotes from their articles.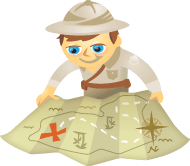 Is Pinterest important to your business?
Do you want to get your pins in front of more people?
In this article, I'll show you 5 ways to get your pins noticed on Pinterest.
Why Pinterest?
Pinterest has over 70 million users globally.
The site also drives more referral traffic than Twitter, LinkedIn and Reddit combined. That's a lot of traffic.
And if you want to take advantage of it, your pins have to be seen not only by users who follow you, but also by new users.
Here are the tips:
#1: Optimize Your Name, Boards and Pins for Pinterest Search
Your Business Name 
Many branded companies make the mistake of using only their branded name for their Pinterest user account name. This is not ideal, as they lose out on people searching for them with other terms.
Add a descriptive keyword that you want to be associated with to the end of your business name to increase the chances of your Pinterest business account being found through a search for Pinners.