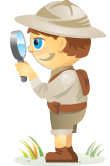 Welcome to our weekly edition of what's hot in social media news.
To help you stay up to date with social media, here are some of the news items that caught our attention.
What's New This Week
Facebook Announces Upcoming Changes to News Feed Rankings: Facebook announced upcoming changes to the news feed ranking that favor updates from your friends and family, but "may cause reach and referral traffic to decline for some Pages," depending on the sharing habits of their unique audience. According to the Facebook Newsroom site, "the specific impact on your Page's distribution and other metrics may vary depending on the composition of your audience. For example, if a lot of your referral traffic is the result of people sharing your content and their friends liking and commenting on it, there will be less of an impact than if the majority of your traffic comes directly through Page posts." Facebook recommends that page owners simply continue to "post things that their audience are likely to share with their friends," citing its publishing best practices as a guide for this.
Pinterest Introduces New Shopping Products: A year after rolling out buyable pins on mobile, Pinterest claims that it has "learned a lot about how people on Pinterest shop" and have used these insights "to develop some new products" that make shopping from the site much easier. In addition to making buyable pins available on the web, Pinterest is adding a versatile new Shopping Bag feature where customers "can add multiple products from different merchants" and rolling out two new ways for pinners "to discover new products that fit their tastes." These include merchant profiles for businesses and the ability to "tap the visual search icon at the top of any Pin and explore the dots to see similar Pins."
6 Comments