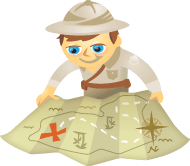 Do you want to learn how to market yourself and your business on Pinterest?
Are you looking for a resource to guide your Pinterest marketing efforts?
Whether you're marketing on Pinterest as an individual or as a brand, these expert articles will show you how to build a following, optimize your pins and boards, measure the return on your activities and promote your pins with paid advertising.
Each of these articles will help you understand and master a specific part of marketing on the Pinterest platform.
Build a Board
How to Start a Pinterest Board That Succeeds: Are your prospects on Pinterest? Do you want to start a Pinterest board? When starting on Pinterest, you'll want to fill new boards with quality starter pins. Once you've launched your new boards, it's important to pin more content to them daily. This article shows how to develop Pinterest boards for your business.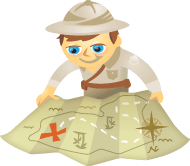 Is your business using Pinterest to reach your audience with one-of-a-kind visuals?
Are you measuring your Pinterest marketing effectively?
It's crucial that any business understands whether their time spent on a social network is generating results.
Why Pinterest Analytics?
Consistently measuring your activity on Pinterest can also help your business identify what types of content resonate best on this channel and with your specific audience.
The number of followers your account has is important to note, but it's certainly not the final indicator of a successful Pinterest strategy.
To gain access to your Pinterest account's analytics, verify your website and then from the Settings drop-down menu at the top right-hand corner, you'll be able to check your stats by clicking Analytics.