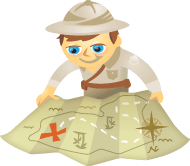 Do you use Pinterest for your business?
Are you ready to take your Pinterest marketing to the next level?
Most companies open a Pinterest account, pin their content and repin other people's material.
While that's a great place to start, it's the bare minimum.
In this article I'll share five techniques to improve your Pinterest marketing.
#1: Approach Pinterest Like a Search Engine
When creating any content, if you approach it with an SEO mindset, you're already a step ahead of the rest. Even though Pinterest is a visual platform, text plays a very important role.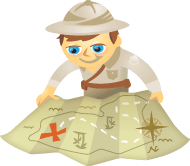 Do you want a new way to engage your Pinterest followers?
Have you used Pinterest Messages?
Pinterest's newest feature lets you communicate directly with your followers via private message.
In this article I'll explore Pinterest Messages and how you can use it to engage your audience.
Why Pinterest Messages?
Pinterest Messages is similar to the messaging and chat options you're used to on other social platforms. You can contact a pinner directly on Pinterest, or unlike other social channels, you can send your message to the pinner's email address.