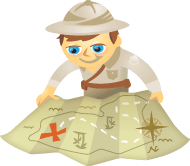 Is Pinterest important to your business?
Do you want to get your pins in front of more people?
In this article, I'll show you 5 ways to get your pins noticed on Pinterest.
Why Pinterest?
Pinterest has over 70 million users globally.
The site also drives more referral traffic than Twitter, LinkedIn and Reddit combined. That's a lot of traffic.
And if you want to take advantage of it, your pins have to be seen not only by users who follow you, but also by new users.
Here are the tips:
#1: Optimize Your Name, Boards and Pins for Pinterest Search
Your Business Name 
Many branded companies make the mistake of using only their branded name for their Pinterest user account name. This is not ideal, as they lose out on people searching for them with other terms.
Add a descriptive keyword that you want to be associated with to the end of your business name to increase the chances of your Pinterest business account being found through a search for Pinners.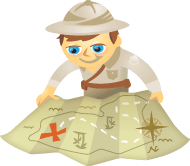 Does your business have a clear Pinterest strategy?
Have you been struggling to figure out how Pinterest could help market your business?
Pinterest represents a massive opportunity for both consumer-focused and business-to-business companies.
In this article, I'll show you three ways to build a successful Pinterest presence for your business.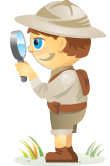 Welcome to our weekly edition of what's hot in social media news. To help you stay up-to-date with social media, here are some of the news items that caught our attention.
What's New This Week?
Facebook Timeline for Business Image Changes: On April 26, Facebook will be updating the display size of the profile picture/avatar on all Facebook pages. If you have a tightly integrated design, you should be aware of this change. Be ready to update your profile picture on April 26. The new profile picture will be 160 x 160 pixels and will sit at 23 pixels from the left and 210 pixels from the top of the page.
Facebook Syncs Email Addresses: "With your @facebook.com email address, people can email you using any traditional email system (e.g., Hotmail, Yahoo! or Gmail), and the emails will be delivered to your Facebook Messages." Facebook now syncs your email address with your Facebook name.