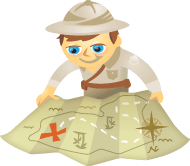 Are you looking for a way to fit in on Pinterest?
Do you know how to use Pinterest as a marketing tool?
Pinterest is built around beautiful pictures and that can be a problem for some companies.
If you don't think your business is Pinterest-friendly, it's time to reconsider.
In this article you'll discover three Pinterest marketing tactics you can use to entice followers to click through, no matter what your industry or niche.
#1: Highlight Your Strengths
The challenge on Pinterest is to be as irresistible as possible. No matter what your end game is, you're not going to get there without original content that stands out in a pinner's feed. How do you do that if your company or product doesn't really fit with the colorful, visual nature of Pinterest?
Realizing that pictures are not their strength, The Wall Street Journal has gained a Pinterest following by posting noteworthy quotes from their articles.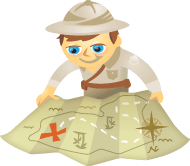 Would you like more traffic to your blog?
Are you looking for creative ways to use Pinterest to benefit your business blog?
Pinterest offers a robust path to help you build your blog.
You can use Pinterest to find content for your blog, grow your audience and increase your website traffic.
In this article, I'll show you 7 easy ways to use Pinterest to grow your business blog and engage further with your online audience.
#1: Create a Blog Think Tank
Are you constantly clipping articles, studies, posts and pictures and placing them in an idea folder—online or off? Pinterest is tailor-made for doing this quickly and easily online.
Create secret boards for your blog post ideas and use them as placeholders for images, videos, quotes, etc. that you want to blog about in the future. Curate boards for single posts, a series you're working on, even potential guest bloggers.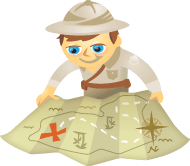 Are wondering how to get more Pinterest followers?
Are you looking to increase your Pinterest engagement and drive traffic?
In this article, I'll share 12 tips on how you can get more Pinterest followers and promote your business.
Why More Pinterest Followers?
More Pinterest followers can help you get more likes, repins, comments, clicks and impressions.
This can then help drive traffic, increase sales, generate leads and build your Pinterest brand.
It also provides an opportunity for you to generate more engagement with your customers.
Here are the tips:
#1: Add the Pinterest Follow Button
The Pinterest follow button diverts website visitors to your Pinterest page, thereby attracting followers. This can be effective if you have a high-traffic website.
Install the button in several prominent places on your website and blog—the header, footer, sidebar, etc. Make it easy for people to find your brand page and convert them into followers.
To create your button, use the widget builder page on Pinterest or create a custom button that matches your branding.
MindBodyGreen placed Pinterest buttons on the header and the sidebar of their website to divert website traffic to their Pinterest page and attract some of their thousands of followers.