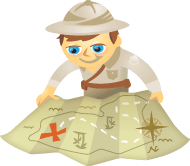 Are you engaging your fans on Pinterest?
Pinterest has been growing at an amazing pace. Recently, comScore reported that Pinterest grew by 4377% since May 2011.
This is because people like to be engaged with images.
The good thing about Pinterest is that every new post is an image around which a lot of engagement can be driven. So there's great potential to drive a lot of engagement on this social media network.
Here are 6 ways to drive more engagement with images on Pinterest.
#1: Run Competitions
People love taking part in competitions, whether it's to win a coupon, money, get their two minutes of fame or just for fun.
On Pinterest, you can run competitions where the winner is the user who pins the best pictures or has the Pinterest board with the best collection of pins. You could also do something creative like Peugeot Panama.
Peugeot Panama takes a picture of one of their cars and divides it into pieces. They pin one of these pieces of the picture onto a Pinterest board and ask their followers to pin the rest of the pieces onto one of their boards and share it with Peugeot Panama.
Their Pinterest followers have to go to Peugeot's Facebook page or website to find the missing pieces of the picture. Usually the first 5 people to complete the picture win a prize.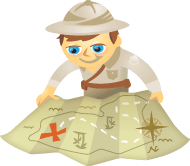 Are you wondering how Pinterest could help your business?
Pinterest is one of the hottest social media sites at the moment. Pinterest was the fastest stand alone site ever to reach 10 million monthly unique visitors.
One study shows how Pinterest has been bringing in more traffic to websites than LinkedIn, Google+ and YouTube put together.
Brands are benefiting with Pinterest in generating traffic and sales.
So if you'd like to attract a lot of traffic to your website using Pinterest, check out these 6 tips.
#1: Use Original Pictures to Drive Traffic
If you visit the Popular Section of Pinterest, you'll see that most of the popular pictures and images in this section are original and unique. The popular images are "repinned," "liked" and commented on the most number of times.