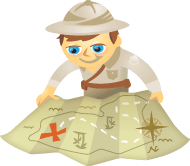 Do you want more Pinterest followers?
Have you optimized your profile, website and images for maximum exposure?
A strong Pinterest community tells others you're a trusted source of inspiration.
In this article you'll discover six simple ways to quickly increase your number of Pinterest followers.
#1: Verify Your Pinterest Profile
A verified Pinterest account is an important step in building your following. It's fairly easy to do and instills trust because it confirms your account is the real deal, not a knockoff. In turn, that makes your Pinterest profile more attractive to existing and new followers.
When you've verified your Pinterest account, people see a checkmark next to your brand's URL in the Pinterest profile. This checkmark especially stands out on mobile and in profile searches.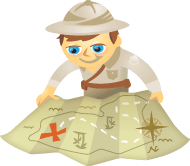 Would you like to get free exposure across thousands of people's Pinterest pages?
Are you concerned you don't have the time to manage a Pinterest account on top of all of your other social media efforts?
In this article I'll reveal a solution to make your Pinterest marketing easier and get the results you want.
Introducing Pinterest Contributor Boards
Pinterest contributor boards are a little-known feature to get others to contribute to your board.
The image below is an example of a contributor board. When you see the symbol of a group of people next to the number of pins, you know that board has contributors.