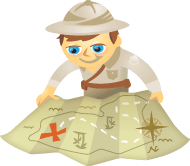 Would you like to drive more traffic to your blog from Facebook or Pinterest?
Are you optimizing your blog posts for social shares?
Using your blog, Pinterest and Facebook together can amplify your social media signal tenfold.
In this article I'll show you how pin-worthy images and an enhanced Facebook update can increase your repins and blog traffic.
Getting the Formula Right
If you want to bump up your shares and repins, you need four things: useful content; a headline that grabs people's attention; an attractive, pinnable image; and a cross-posting plan.
In the Facebook update below, Peg Fitzpatrick uses this formula. She wrote an enhanced Facebook update that included an excerpt of her blog post, a pinnable image (including her headline) and links to both the post and the pin.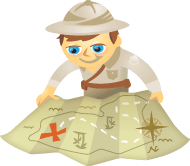 Is your blog content easy to share?
Is your audience interacting with you or just moving along to the next thing?
Making social sharing easy is an important part of creating a successful blog.
In this article you'll discover five tips to make it dead simple for your readers to interact with your blog content.
#1: Make Pinning Easy
If you have a business blog, you may not think pinnable images are important to your audience, but they are.
People use Pinterest not only for inspiration on what to buy, but as a way to keep track of articles they want to reference again. So definitely start adding pinnable images to your posts, like this one from My Kids' Adventures!