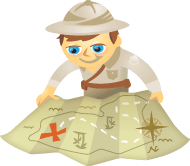 Is Twitter working for your business?
Are you looking to grow a larger and more relevant Twitter following?
This article will show you four actionable steps you can take to improve your Twitter experience.
Why Twitter Is Not Just a Numbers Game
Many brands, businesses and marketers have already discovered how powerful Twitter is for finding and engaging their audience.
Its low cost, immediacy and viral nature make it a favorite tool for everyone from news organizations to celebrities to small businesses.
Yet when marketers jump on Twitter for the first time, they wonder why they don't get an overwhelming response to their initial tweet. Soon they learn that they must develop a following.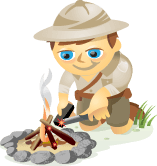 As with any new technology, social media has spawned its share of misconceptions and myths that keep people from interacting.
It's time to debunk the big myths that are keeping business owners and marketers on the social media sidelines.
Myth #1: My Customers Aren't on Social Media
Wow, if I had a dollar for every time I heard this one….  Seriously, this myth keeps more businesspeople from interacting with potential customers through social media than any of the others.
The fun part is all you need is a little data to convince people that their target customers are indeed on social networks.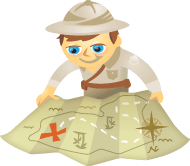 A compelling, active Facebook fan page should be an integral part of your marketing plans. With its 350 million users and average daily session time of 25 minutes, Facebook provides an exceptional opportunity for visibility, Google indexing, live search ability, and fan engagement—whether you're a solopreneur, a large brand or anywhere in between.
But, if you build it, will they come? And if they come, will they stay and engage?
There are two primary components to Facebook fan page engagement: 1) Sharing quality, relevant content and 2) inciting comments.  In this article I'll tell you how to best engage with Facebook fans.