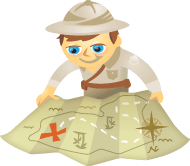 Are you looking for some creative ways to use Pinterest?
Would you like to make stronger connections with your customers?
Although many brands run creative contests on Pinterest, here are some new ways to engage audiences and build your presence.
Take a look at what these 3 brands are doing to get inspiration for using Pinterest creatively for your business.
#1: Run a Campaign to Give Back
One of the most interesting things I've seen on Pinterest was Sony Electronics' Pin It to Give It campaign.
Sony Electronics used their Pinterest brand page to curate an array of Sony Electronics products that were pinned to the Pin It to Give It board. Every time someone repinned from the board, Sony Electronics donated a dollar to The Michael Phelps Foundation. The campaign ran from November 27 through December 31, 2012 and raised more than $12,500.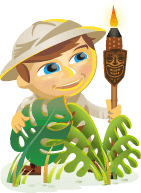 Are you wondering if Pinterest can help your business?
Do you want to get more traffic from your Pinterest account?
To learn more about the power of Pinterest for marketers, I interview Beth Hayden for this episode of the Social Media Marketing podcast.
More About This Show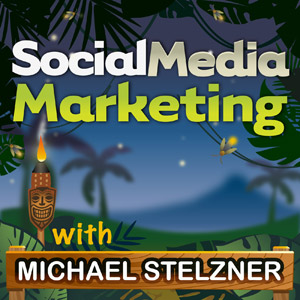 The Social Media Marketing podcast is a show from Social Media Examiner.
It's designed to help busy marketers and business owners discover what works with social media marketing.
The show format is on-demand talk radio (also known as podcasting).
In this episode, I interview Beth Hayden, author of the new book Pinfluence: The Complete Guide to Marketing Your Business on Pinterest. 
Beth shares her insights into how Pinterest can drive more traffic to your website or blog.
You'll learn tips and techniques on what images work best on Pinterest and why content behind the image matters.
Share your feedback, read the show notes and get the links mentioned in this episode below!
Listen Now
Listen now: Play in new window | Download | Embed
Subscribe: iTunes | Android | RSS
You can also subscribe via iTunes, RSS, Stitcher or Blackberry.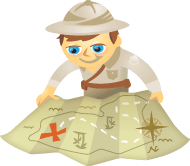 Are you wondering how Pinterest could increase your blog readership?
Pinterest drives more traffic to websites than YouTube, Reddit, Google Plus and LinkedIn combined according to new research.
With this in mind, here are six easy steps for tapping the power of Pinterest to drive more traffic to your blog.
#1: Choose the Best Blog Posts to Pin
You don't need to pin every blog post on Pinterest. You'll get better results if you selectively pin your blog posts on subjects that already have an audience on Pinterest.
This means you need to do a little research on Pinterest to find if people are already pinning items on your blog post topics.
It's easy to do research on Pinterest, and you don't need an account to get started. Pinterest has a search feature that lets you find one or more keywords throughout the site.