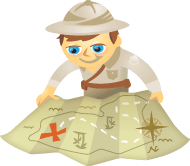 Are you wondering how to visually enhance your Timeline Facebook page?
This article provides five actionable tips you can employ now.
The Visual Opportunity
When Facebook moved the navigation into the left column and added the Photostrip, I wrote how you could optimize your Facebook page for visual branding.
And when Timeline was rolled out for personal profiles, I also wrote how you can customize your cover photo and profile picture.
With each new overhaul of Facebook pages, there have been increased opportunities for brands to use imagery to better promote their offerings and create visual interest, and Timeline for pages is no different.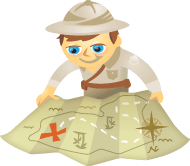 Google+ has opened the doors for business and brand pages.
In this article I show you how to set up your Google+ page and provide examples.
If you haven't already created a personal Google+ profile for yourself, you'll need to do that first (you cannot simply sign up a business page from the main Google+ signup screen).
Check out the How to Get Started With Google+ for more on personal Google+ profiles.
If you do have a personal profile, here's how to create a page for your business.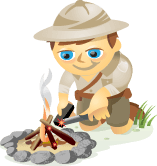 Are you wondering how to visually optimize the new Facebook page layout?
As of March 10, 2011, it became official—the new Facebook page layout was applied to all fan pages. Now that the dust has settled, bugs addressed and some tweaks made, admins can now focus their attention on making the most of what Facebook has given them, which is a LOT of screen real estate!
Essentially, the new page layout gives over two-thirds of the available screen space to brands (see the red boxes in the image below), with Facebook reserving only its narrow blue band at the top and the right column for its own content.