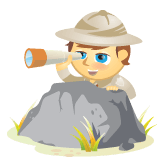 Just over two years ago, Ana White wasn't quite sure what a blog was.
Today, she runs her own rapidly growing destination, drawing nearly three million page views every month.
Successful professional bloggers aren't hard to find, but a few things are remarkable about White's success:
She writes a do-it-yourself carpentry blog. With White's help, droves of women are discovering they can build beautiful, stylish things.
She started with dial-up Internet and does it all from her home in the Alaskan interior (where record-smashing temps recently hit -40° F).
White succeeded accidentally. She never expected that simply sharing what she loves could support her entire family.
This self-described "homemaker" has an innate knack not only for woodworking but for business as well.
Turns out, this blog Cinderella tale is all about sharing your personal story. Oh, and relentless blogging.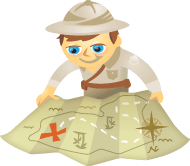 Are you using photos to enhance your Facebook page? If not, you may be missing a key opportunity.
Cameras are everywhere these days. This access to photography, coupled with the rise of social media, means that not only can everyone shoot photos, but they can also share them with a lot of people.
Utilizing photography in social media offers organizations an incredible opportunity to connect with others and showcase their brand in unique and interesting ways.
For the purposes of this article, I'm going to focus on using photos on a Facebook page.
Here are six tips to keep in mind as you incorporate photography into your Facebook page.